The construction industry is a powerful force in today's economy. It requires promotional products that are just as strong, to help businesses stand out from the competition and make their mark.
As a business owner in the construction industry, you know how competitive the market can be. It's not enough to just provide quality services and products; you also need to make sure that your business stands out from the crowd. That's where promotional products come in. By providing useful and memorable items to clients and prospects, you can effectively promote your brand and build stronger relationships with your target audience.
But with so many promotional products to choose from, it can be overwhelming to know where to start. That's why we've created this blog post - "The 5 Best Promotional Products For The Construction Industry" - to help you navigate the world of promotional products and choose the most effective items for your business.
In this post, we've done the research for you and compiled a list of the top five promotional products that are not only practical and useful for those in the construction industry, but also affordable and easy to customize with your brand logo. From custom hard hats to branded tool sets, we'll give you a rundown of each product's features and benefits, as well as tips on how to use them to maximize their promotional impact.
So, whether you're looking to increase brand awareness, generate leads, or simply show appreciation to your existing clients, these five promotional products are sure to make a lasting impression. Keep reading to find out which promotional products are the best fit for your construction business!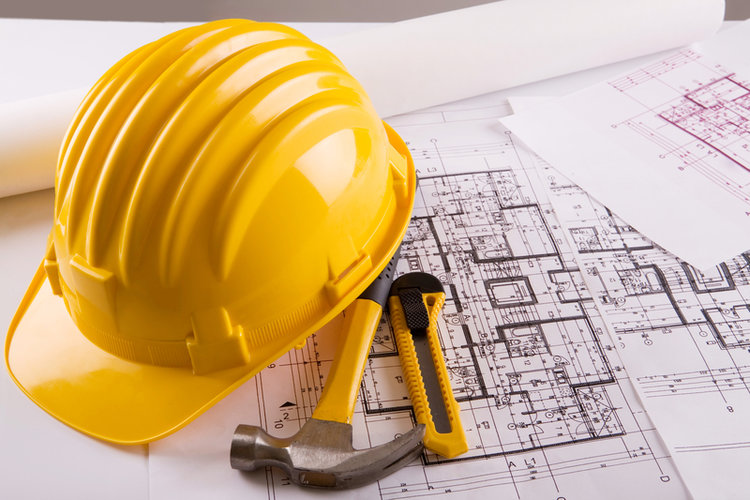 Custom Hard Hats
Custom hard hats are an essential promotional product for the construction industry. They provide protection from workplace hazards and help to distinguish workers in the sector, making them invaluable for both employers and employees alike. See our product: Kids' Plastic Hard Hats SKU: YORKN31050
Construction sites can be chaotic environments, with a wide variety of considerations that must be taken into account by engineers when constructing housing or other structures. Custom hard hats enable those in the workforce to remain safe while also providing a sense of identity within the construction sector.
It's not just about safety either; custom hard hats also make it easier to identify specific roles within a team. Whether someone is responsible for planning out initial designs or partaking in manual labour on-site, they can have their own unique hat that reflects their contribution to the project. This helps create unity among colleagues as well as maintaining order on-site.
In addition, custom hard hats offer an effective way for companies to promote themselves. With logos printed onto these products, businesses can gain greater visibility amongst potential customers, which makes them ideal for promoting any brand associated with the construction industry.

Promotional Safety Vests
Promotional safety vests are an absolute must for any construction business in Canada. Not only do these vibrant, eye-catching pieces of clothing protect workers from accidents and hazards, but they also create a professional look that resonates with clients and potential customers alike. See our product: Safety Vests With Reflective Printing SKU: YORKN51063
With the construction industry in Canada expanding steadily year after year, it's imperative that construction companies invest in promotional safety vests to show their commitment to protecting their workforce during all sorts of construction activities.
The importance of keeping workers safe on the job cannot be understated when it comes to promoting a company's image among its clientele. Promotional safety vests offer superior visibility so that everyone can see your hardworking employees even before entering a building or site. This ensures that other individuals remain aware of the presence of your team members and keeps them at a safe distance away from hazardous areas or dangerous machinery.
A well-stocked wardrobe of promotional safety vests will also give off an aura of professionalism while boosting employee morale. Clients will admire the unified look throughout the entire construction workforce as they go about their duties with confidence and ease knowing they have the right clothing to keep them protected day in and day out.
Similarly, investing in quality materials and customizing each vest with logos or slogans is sure to make every worker feel like part of something bigger – which serves as motivation for getting projects done quickly and efficiently!
In addition to providing protection, customized promotional safety vests also advertise your brand wherever you may roam, whether attending trade shows or networking events - giving you more opportunities than ever before to get noticed by new customers! People won't forget who you are anytime soon thanks to these powerful items whose impact is unmatched.

Reusable Coffee Mugs
Reusable coffee mugs are one of the top promotional products for the construction industry. They provide practicality, durability and convenience to any building project. With a wide variety of designs and sizes available, they can be customised with company logos or other branding materials to promote business in an effective way. See our product: 400ml Metal Mugs SKU: YORKN171504
Whether you're working on a large-scale engineering project or just hanging up some new drywall at home, these handy items will make sure your brand stands out from the competition.
The benefits of reusable coffee mugs extend beyond simple promotion as well; they help reduce waste by avoiding single-use cups that often end up in landfills after being used once. This helps to maintain environmental standards while also providing cost savings over time due to their long-lasting nature. Additionally, they come in both ceramic and plastic varieties, meaning there is something suitable for every budget and application.
Durability is another major draw when it comes to choosing this type of product for the construction industry - meaning it won't need frequent replacement like many other branded items might require if used extensively during contracts or projects. The sturdy material makes them perfect for use around sites where adhesives and tools are regularly employed without fear of damage occurring - ensuring your logo remains visible no matter how tough the job becomes!
Reusable coffee mugs offer so much more than simply increasing brand recognition; they also demonstrate a commitment to sustainability which appeals greatly to clients who may be deciding between competing companies for their next construction endeavour. Investing in such promotional products allows businesses the opportunity to stand out among competitors who don't yet recognise the value of using eco-friendly strategies – ultimately helping them secure more lucrative contracts and increase profits even further down the line!

Logoed T-Shirts
Promotional T-shirts are one of the best promotional products for the construction industry. From turner construction to mechanical construction, logoed t-shirts have become a standard item in any construction worker's wardrobe. Whether it be for an event or just everyday wear, having your company name and logo on these shirts will add exposure for your enterprise. See our product: Reflective T-shirt SKU: YORKN55162
With so many colors and sizes available, customizing a shirt that meets all of your needs is easy. Customers in the construction industry want quality material and unique designs when choosing their apparel; they also crave style and comfort. Logoed t-shirts provide both, with options like crewnecks, v-necks, sleeveless tees, tank tops, long sleeves and more – you'll be sure to find something suitable to represent your business!
Not only can they keep workers looking sharp while on the job site but they can help attract potential customers at trade shows or other events as well. And because these shirts come in bulk packages from reliable suppliers such as Vistaprint or Printful, ordering them doesn't even require breaking the bank.
Logoed t-shirts are effective marketing tools that increase brand visibility without costing too much money. They work great for businesses large and small alike who need a cost-effective way to spread awareness about their services within the construction industry. Plus, thanks to advancements in printing technology today, creating logos that really pop off of high-quality materials has never been easier!
Furthermore, if you're willing to invest in higher quality garments then there's no limit to how far you can take this classic promotional product. In short: logoed t-shirts are perfect promotional items for businesses operating within the construction industry due to their versatility and affordability - not only do they look professional enough for employees wearing them on jobsites but also stylish enough for leisurewear purposes as well!
The possibilities are endless with this timeless investment into marketability - why wait? Invest in logoed t-shirts now and start seeing results soon!

Tool Bags And Organizers
Having established the importance of logoed t-shirts for construction industry promotion, it's time to move on to what may be an even more essential promotional tool: Tool Bags and Organizers.
Construction site workers need these items in order to carry their tools and materials around without spilling them onto the ground. This makes finding everything they need much easier. These bags and organizers also help with organization at a construction project site, leading to greater efficiency throughout the entire process. See our product: Tool Pouch With Handle SKU: YORKN33602
For any business seeking promotional products within the construction industry, tool bags are an absolute must. Not only do they offer practical utility that all workers can appreciate, but they provide excellent space for logos or slogans as well. Every bag will become a walking billboard for whatever company is providing it!
And when those same companies use high-quality material in constructing these bags, customers won't forget who provided such a useful item either. High visibility is key if you want people talking about your brand within this particular sector of the market. That means working with top quality manufacturers which have experience creating custom designs specifically tailored to the needs of businesses operating within the construction industry.
Companies should always prioritize durability since these products are meant for work sites where there is no room for anything less than ruggedness and reliability. A great product like this stands out from every other piece of equipment used by employees on a daily basis. Investing in customized tool bags equipped with heavy duty zippers allows companies to show off both their branding and commitment to excellence at once - something that carries real weight among professionals across multiple sectors involved in any given construction job.

Conclusion
To wrap up, businesses in the construction industry can benefit from using promotional products to increase their visibility and draw attention to their brand.
Promotional items such as custom hard hats, safety vests, coffee mugs, t-shirts, and tool bags are all excellent choices that will help create a lasting impression with customers.
These products offer an easy way for companies to show they care about safety and quality while adding a bit of fun into the mix - think of it as a ray of sunshine amidst the dirt and dust!
As you choose which promotional items best fit your business's needs, remember that even small gestures make a big difference when it comes to customer appreciation.